In August 2017 I took up cycling in the form of commuting to and from work. It didn't take long for the cycling bug to bite, and before I knew it, I'd bought myself a pretty decent road bike. With the new bike in hand, and a couple of months of commuting under my belt I started looking for an event to do, something I could look forward to and train for. In late November, I decided upon a daunting goal, to complete the 3 Dams Challenge in April 2018, a 136km ride through Perth's hills, with about 1500m climbing. I had no idea what to expect, or how to train for it, but with a little over 4 months to get ready for it I knew I couldn't get there on my own. I've been lucky to know Liz for several years, and had already been following her own epic adventures on the bike, so it was a total no-brainer for me that I'd ask her to help me train for this event. Of course I was nervous, and had all the usual self-doubt, and fears of failure, but I put my complete faith and trust into her hands, and from the get-go Liz believed I could do it. Within the first week of training all my fears melted away and I entered 'the zone', I simply felt focused and determined. There were tough days, for sure, but a simple few words of encouragement from Liz kept me in check and helped me persevere. Liz programmed my training specifically to me, and every session had the perfect balance of challenging, yet achievable objectives. Week after week the training became more enjoyable than the last as my fitness, skills and confidence grew stronger. When the 3 Dams event came around, I was well and truly ready for it. I not only completed it, I really enjoyed myself during the challenge. One of the final climbs was 3km long, and notoriously challenging with several sections reaching a grade of 12-16%…ouch! I feel proud to have ridden the entire stretch without stopping, after only 4 months of training, and although I worked hard to achieve it, I give so much of the credit to Liz, and her coaching expertise to help get me there. I can't speak highly enough of Liz's invaluable coaching, and for me, this was a truly wonderful experience…from daunting, to dauntless!
Kirstie Robson,road cyclist, 3 Dams, Western Australia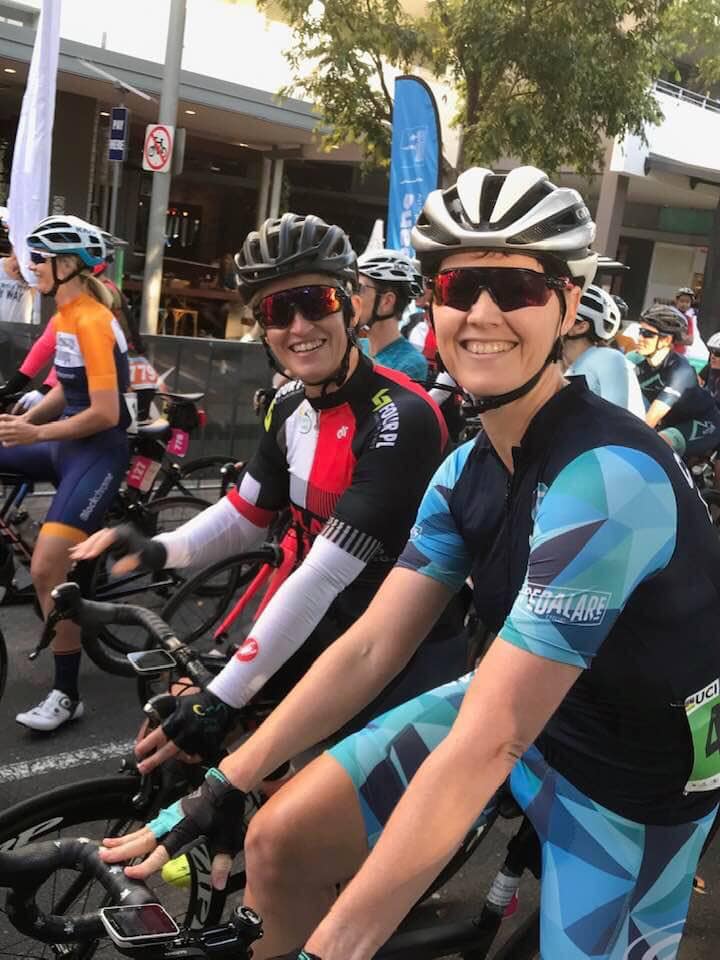 At the age of 50, I decided to start cycling and worked with Liz to learn bike handling skills. Liz is an excellent coach, as she breaks concepts down and makes things easy to understand. When I didn't completely understand something, she'd explain it in a different way, until I got it. Liz is extremely patient, no fuss, and an excellent communicator. Liz gave me the confidence and skill set to join a lovely bike group.
Six years later, Liz has helped me to achieve my first Team Time Trial race, which I know would not have been possible without her amazing coaching. When you're a beginner or a high performance athlete wanting to take your riding to a new level, then Liz Nelson is your answer.
Jacqui Stephen, road cyclist
"Liz without getting all fuzzy here.. (ok, a bit) your coaching has been nothing short of amazing. You've been a constant source of support and coaching expertise and helped me achieve my goals beyond my wildest dreams. You always kept me laughing (even when I felt like dying) and kept me sane when I felt like I couldn't continue. Keep doing what you're doing, whether that is singing ridiculous songs or eating pear crumble and let's kick some more goals."
I had 8mths to get going with some tough sessions training, and today, it's finally paid off!
the Team Willmore bus & sponsor FoherCo rolled into Cairns… and it didn't disappoint! Cracked a PB & sub 6hrs! Yeeew, Liz, you never steered me wrong!
Sarah Willmore 70.3 athlete (Sunshine Coast, 2017; Cairns 2018)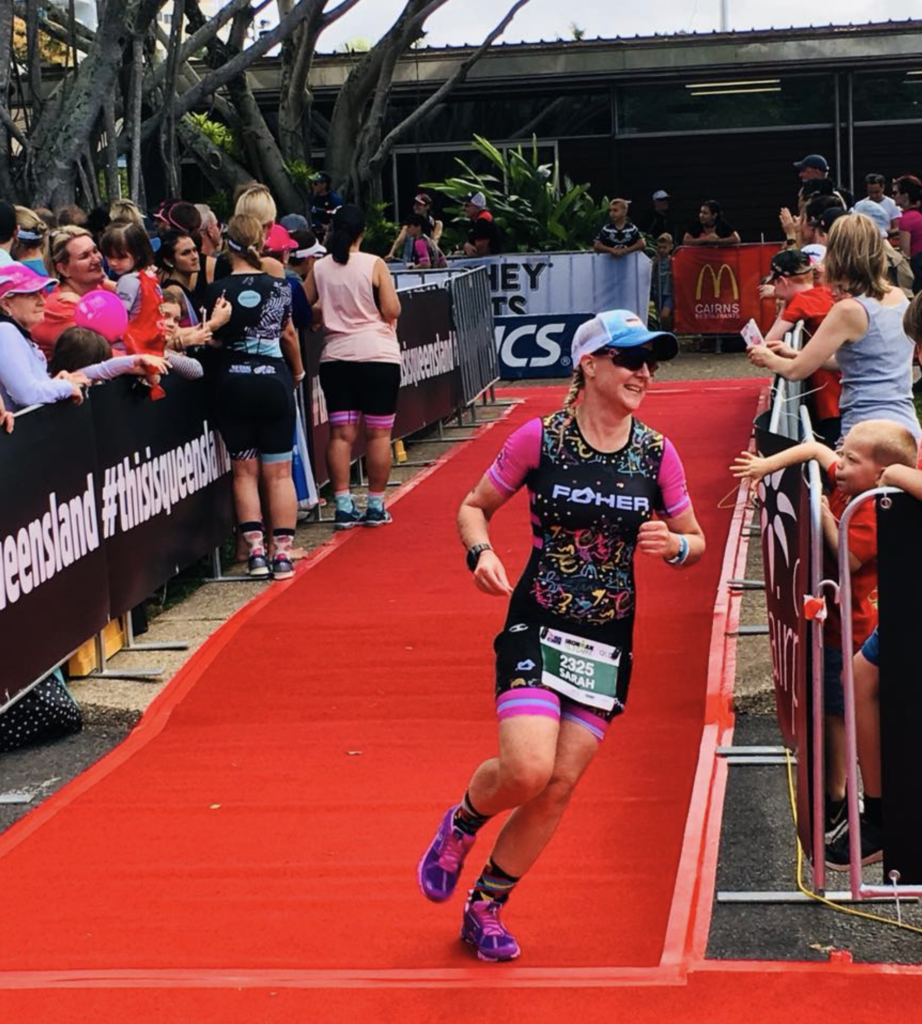 As a cardiac athlete and survivor of multiple open heart surgeries, my training and approach to my first Ironman needed careful planning. An evidence based heart rate training plan was what I needed and Liz delivered!
Due to a busy work and family life, one on one sessions with Liz were not as frequent as we'd liked. Liz was able to structure my training around work and family commitments and adjusted our sessions via Training Peaks and with frequent email and phone contact. Knowing that I had a someone with a sports science background in my corner seriously took the stress out of planning!
Liz pored over the Ironman Australia course data and tailored my sessions to suit making sure that my body was ready for a long day in endurance mode…and most importantly not walking up the dreaded Matthew Flinders Drive climb! Liz made sure my lead up to race day was stress free and even made the dreaded taper period fun.
Coming from a 24 hour single speed mountain biking background, my nutrition plan of salt and vinegar chips, random energy gels and beer laps were not going to cut it in Ironman triathlon. Liz referred me to a highly respected sports dietitian to make sure my fuelling leading up to and on race day was dialled in.
I finished my first Ironman comfortably and was stoked to beat my goal finish time. Through her continued guidance, encouragement, and support I have gone on to complete multiple Ironman distance events and ultra-distance runs. Liz drives me to (safely) to achieve things many have told me I wasn't able to.
Liz started the journey with me as a coach, now I'm lucky to call her a friend (that sometimes makes my legs hurt more than I'd like hahaha)
Sean DENCH, Ironman Athlete.