DR DEBORAH LATOUF
Director/Head Coach
BPE (Hons) MBA PhD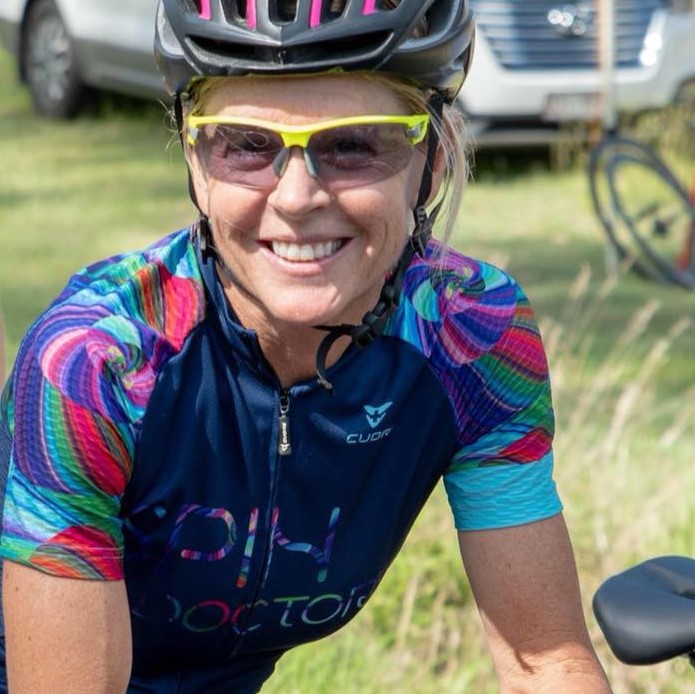 Deborah Latouf has been involved in the sports of triathlon and cycling for more than thirty years as a sport scientist, coach, administrator, and athlete.
Deb completed a PhD in sport science at the University of Western Australia, focusing on motor learning and development. Following the completion of her PhD, she moved to Canberra to work at the Australian Institute of Sport (AIS).
Working as the head of the Talent Identification program for the Sydney Olympics, Deb became heavily involved in the sports of triathlon and distance running. Her role during her ten year tenure involved plenty of travel, where she consulted internationally and benchmarked high performance sports programs for other nations.
After the Sydney Olympics, Deb moved to South Africa and worked within the South African talent identification system, as well as working as the High Performance manager for Triathlon South Africa.
Deb returned to Australia in 2005 and has been coaching road cycling and triathlon ever since.
Deb's coaching philosophy is that she is a sports scientist who also coaches. Deb is not just data driven and analytical in her approach to coaching – she's also a strong believer that coaching is an art as well as a science.
Using daily feedback to create accountability, Deb's programs focus on ensuring maximum adaptation in the time an athlete has to train. Deb's philosophy is that the best training programs are dynamic – that they are not 'set in stone' – that they should evolve and adapt to meet the needs of the athlete.
While Deb has spent several years' coaching high performance athletes, she now focuses on age group and masters athletes in cycling and triathlon, who balance their sport with family and work commitments. They know they're not going to the Olympics, but that setting and achieving their athletic goals is important to them.
Deb's talent in being able to balance the art and science in coaching mean that she is high in demand.